For genuine expertise when it comes to gas line installation, water heaters, fireplace inserts, and more, Martin's Water Heater Services is your one-stop shop in Everett, WA, and beyond. A local, family-owned business since 1993, we've had experience working with gas appliances for over 20 years. From swimming pool heaters to fireplace inserts to tankless water heaters, our installation and repair experts are well equipped with up-to-date tools and know-how to deliver the precision you need for truly satisfying heating services. Most importantly, our services are available at some of the best prices in town, so you'll be able to outfit your home with effective, energy-efficient gas appliances without blowing your budget. Call Martin's Water Heater Services today to enjoy true comfort and convenience all year round.
Licensed, bonded, and insured
Tanked and tankless water heater service
Furnace and gas appliance installation
Furnace conversion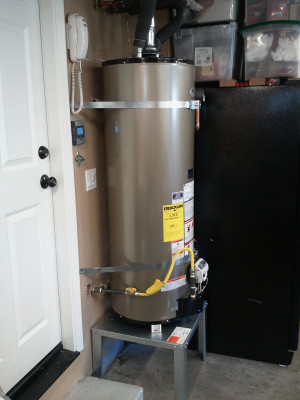 Founded in 1993, Martin's Water Heater Services isn't your average heating contractor. Rather than providing run-of-the-mill HVAC services at high costs, we specialize in installing and repairing a full line of gas appliances and heating equipment in order to provide our customers with unfailing performance and comfort. Offering unbeatable customer service and convenience, we're your solution to any problems that you may have with water heaters, pool heaters, gas lines, and more. Whether you need help choosing a model for a replacement water heater or want to install a new gas line for fireplace inserts, Martin's Water Heater Services is the name to know.
Located conveniently in Marysville, WA, we serve the entire surrounding area, including locations like Everett, Arlington, and all of Snohomish County. Helping homeowners get the most out of their gas appliances, all of our technicians are fully licensed, bonded, and insured. In addition, we're a certified gas piping mechanic and gas pipe installer in the city of Seattle.
Contact us by phone or e-mail for more information regarding our rates, warranties, and special discounts!